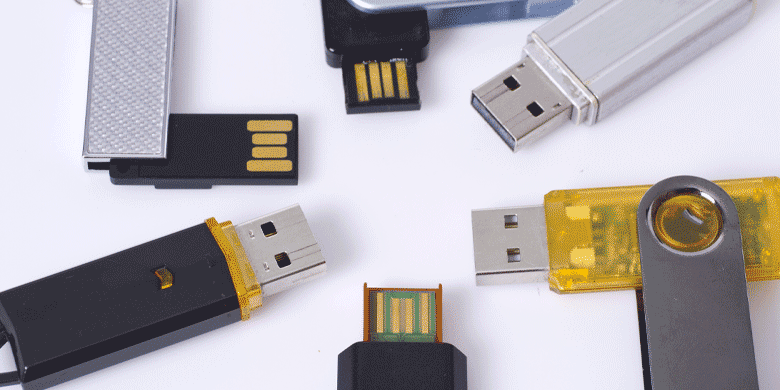 5 August, 2022
Branded USB: The Perfect Marketing Tool For Your Business
Branded USBs are an attractive and effective marketing tool to bring in customers or potential customers to your business, whether you're an established company or just starting out. With their small size and versatility, branded USBs are great promotional items that will serve you well if you decide to use them as part of your marketing strategy. Here are some reasons for picking out your branded USBs.
What are branded USBs?
A branded USB is a small memory device that can be used to store and transfer data. They are also known as thumb drives or flash drives, although they should not be confused with similar-looking devices such as pen drives. Branded flash drives are an increasingly popular promotional item. In fact, they have been proven to hold a higher value than regular pens and paper clips.
Branding possibilities
One of the best things about branded USBs is their versatility. They can be used to market just about any company or organisation, no matter what its industry or target audience. Popular brands use promotions and giveaways, electronic identity verification, memory sticks, social networking sites, free samples, and more. And when you purchase a large quantity of customised drives from us, you'll get an even better price per unit!

Getting your message across
A great idea doesn't have to be revolutionary. In fact, it might just be a simple solution that fits a need people didn't even know they had. With today's technology, you can take any small idea and turn it into a tangible product that does what you want. This is where branded USB drives come in handy. You can give these out at trade shows or simply use them as another way to spread your message—it all depends on what you want them to do for you and how much time and effort you want to put into promoting them. Branded USB drives are an easy item to create, distribute and advertise because people already see their usefulness, so getting started with them is relatively simple.

Considerations when ordering customised flash drives
Before ordering a custom flash drive, make sure you're ready to market on a smaller scale. With custom USB drives, you won't be able to print thousands of units like you can with full-colour brochures or stickers. Try out your flash drive first and see how it works in action before investing. If not, choose a design that will stand out while still cheap enough to order without breaking the bank. High-end designs might look nice but are often costly unless you're looking to spend big bucks upfront. Flash drives are an easy way to get involved in networking and spreading your brand, so use them as much as possible.
Remember, there is no better advertising than word of mouth. So if someone likes what they have seen, show them more about your company by handing out branded items.
Some of our biggest lessons come through trial and error. When you start a business, it's easy to be proud of what you've built or upset about what hasn't happened. However, suppose you can avoid taking success or failure personally, keep calm and figure out solutions even when something doesn't go as planned. In that case, you are successful regardless of how others judge your company. Never stop learning—and keep getting better at whatever marketing goals you set with branded USBs.
The Custom USB Drives Team