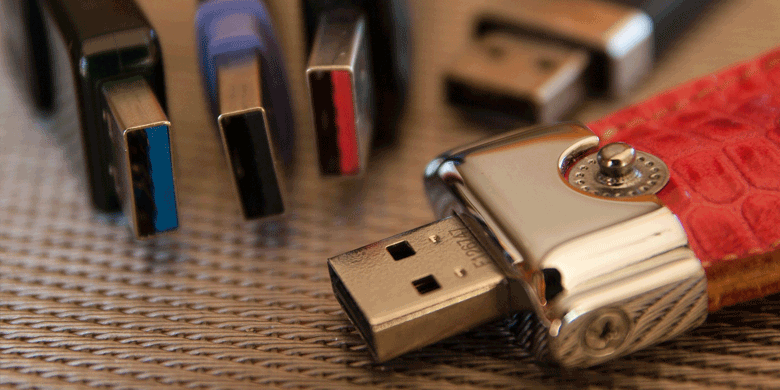 2 May, 2022
Factors To Consider When Purchasing Branded USB Flash Drives
Promotional USB Flash Drives are everywhere nowadays. They are so compact and can store so much data in this technology-driven age, they are a must for almost everyone. There are loads of different styles in the marketplace, along with shapes, capacities and formats. Sometimes it can be daunting to choose, especially if you haven't made a purchase before, so we thought we'd list some of the factors you need to take into consideration when making your purchase of branded USB flash drives. Hopefully, by reading this it will make your choice easier.
1. Storage Capacity: This is important. Whether you are preloading some data already onto the USB or providing one with nothing loaded, you want to ensure there is enough vacant memory for people to be able to use it. If you don't do this, in all likelihood they will just throw it away. A good guide is to look at the average amount of files that you can hold. On a 512MB USB Drive, the typical files that people store would take the following to fill it – this is based on the average file sizes of various media types. Approximately 1,200 x PDF files, 100 x MP3 files, 75 x JPG files or 35 x video files. Each time you double the memory, then double that quantity. To ensure enough data for personal use, we usually recommend 2GB, though if you want the USB to be used for longer then consider a 4GB. Cost-wise it is only a little more, but it means they will use it for twice as long and that in turn allows for more impressions of them seeing your logo or advertising message on the USB.
2. Chip Format: This isn't a big one to sweat on. The majority are supplied as USB 2.0 and USB 3.0. The main difference between the two is that USB 3.0 has faster upload and download speeds and is more reliable than 2.0. Saying that the majority of chips still being manufactured are 2.0 and they are fine to use for simpler projects that don't need large capacity drives. If you are looking to load large, complex files and are needing at least 8GB of storage capacity, you might want to consider 3.0, but if anything less than that a 2.0 Chip format should be fine.
3. Memory Quality: Those super cheap USBs you find on Amazon or Alibaba are that price for a reason. Not to tarnish everyone with the same brush, but if you find USBs at incredibly low prices it will usually mean the memory used is either low quality or possibly even has recycled memory chips. High-quality flash memory is vitally important. Lower-grade will quickly be corrupted and possibly cease to function. If your client has important files loaded, that is the last thing you want to happen. Ask the seller what type of memory is in the USB. If they say they are new chips with tier 1 memory, check to see they come from a reputable manufacturer such as Micron, Intel, Samsung or SanDisk to name a few.
4. Custom Data Services: You may not require all that is listed below, but check your supplier can give you the data services you require. Some of the more common ones are listed below
Preload Data – Get any files you want to be preloaded onto all of your USB flash drives
Sensitive Data Processing – Whoever is uploading your files, ensure they have privacy and security protocols in place.
Permanent Uploads – If you don't want to have your data deleted by the user get permanent upload protection
Custom Partitions – Add a custom volume label or add individual partitions to your USB drive
Custom Drive Icon – Don't use the default icon of the USB – have your own one created.
5. Warranty: Make sure the USB is offered with a good warranty in regards to data retention. If they are not offering at least a 5-year warranty be careful as it could indicate the quality of the USB is not good. You will find at customusbdrives.com.au that we offer a 10-year warranty on all our drives.
6. Branding Options: Any good supplier should be able to offer you a range of branding options. For plastic casing USB drives, they should be able to offer both pad printing and digital printing. For metal USB drives, they should be able to laser engrave and for leather USBs they should be able to either deboss or emboss. You want your logo to look good, so make sure you get the right branding to suit your USB.
The above-mentioned points are some of the more important factors to consider. There are other factors as well, but these are the main ones. If you are still not quite sure what type of USB would work for you, please contact us. We have over 20 years of experience in the industry and can help you in choosing the right USB.
The Custom USB Drives Team