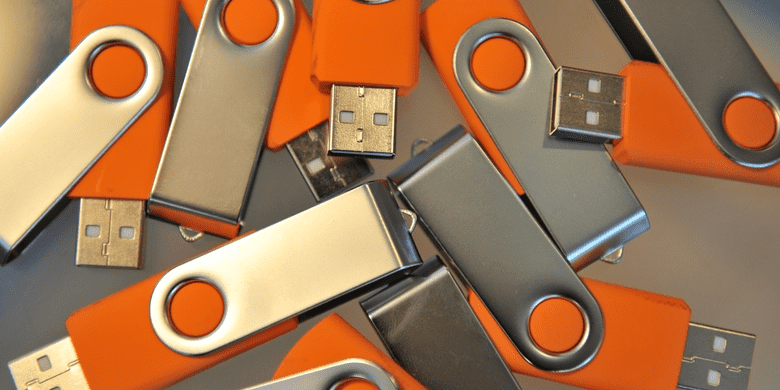 5 April, 2022
Promote Your Catalogue Through Custom USB Drives
Do you hand out catalogues each year to your distributors or resellers? Have you considered doing it through a custom USB instead? Every year you send out hundreds of catalogues at great expense to your different distributors to help them sell your products. They in turn hop on your website to load products from your site onto their site. It is all very laborious. What if you simplified things by putting an interactive catalogue onto a USB drive and giving that instead. There are tons of ways this helps sell more of your products and makes it easier for both you and the distributor.
Firstly, instead of them lugging catalogues around to all their clients, they can simply either make a copy of your virtual catalogue onto another USB and hand it to their clients to peruse or they can keep the master copy and just email them out. It is much more cost-effective than sending out catalogues. It is also much more environmentally friendly by not wasting all that paper.
A great advantage to putting your catalogue onto a USB drive is you can also make it more interactive. You are not bound by the speed of the internet, so you can have videos inserted to perhaps show the functions of certain products or do 3D rendering to enhance the visual aspects of the product. You can have interviews with people who have used the product or show real-time usage. It's been proven over and over again that people respond better to visual movement, rather than static type, so you can make your catalogue interactive and more engaging. The more you engage them, the more sales you will make.
You can also make the USB more interesting by doing a custom shape for your business. If you sell books, then get a custom design to the shape of a book. If you do a custom shape, it gives your business a strong visual edge over others and makes it more engaging to use.
Another plus to a USB drive is people are not going to throw it out. If you mail out catalogues to new, potential clients, odds are they will take a quick glance and if they don't find it engaging, it will go straight in the garbage bin. If they receive a USB drive, they are not going to throw it out. They will be intrigued to find out what is on it. If you accompany the flash drive with a small brochure explaining what they will find on it, they are sure to take a look. Make sure you have a good, commanding intro come up to engage them and then they will be hooked.
Following on from the above, what you can do is make them un-erasable, but also partition it, so there is another part of the USB they can use for private use. This way it ensures the longevity of your custom USB drive and each time they put it into their drive to upload personal things, they will be reminded of your company. Just make sure you give a generous enough amount of space for them to use for themselves. You don't want to give just a few 100MB as this would be useless, but give them 4GB free and you will have them hooked. This will allow them plenty of space to use for themselves, so the USB is guaranteed to stay with them.
Do you need custom USB drives for your business? If so, have a browse of our website and choose from over 300 different types. If it is confusing for you as to which would work best for your company, give us a call or send us an email and we'd be happy to help out with suggestions and also upload that catalogue for you. If you order more than 250 USBs and it is under 1GB of upload, we'll even do it for free.
The Custom USB Drives Team