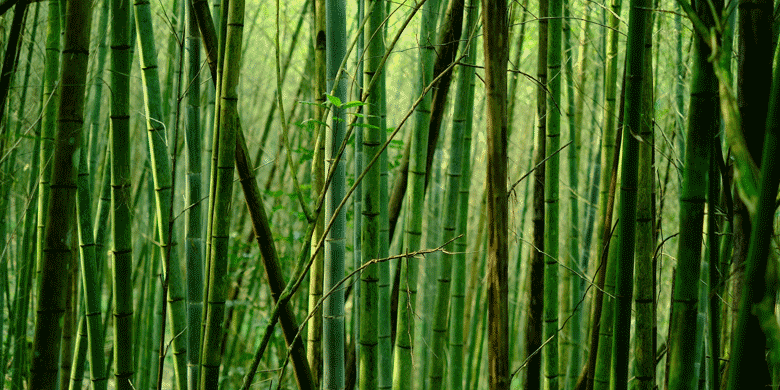 22 June, 2022
Show You Care With Eco Friendly USB Drives
It is now more important than ever that we strive to show our green credentials to both clients and future clients, so the next time you make a purchase of custom USB flash drives, maybe consider buying something more eco friendly. There are hundreds styles of plastic and metal housing USB drives on the market, but there is also a growing number of eco-friendly options, from different styles of wood to cork and bamboo. We thought we'd bring these to your attention so perhaps you could consider them for your next purchase and in a little way show people your business is also about saving the environment. It is especially pertinent if you are using flash drives for documents, instead of printing them out, in order to save on paper. These will just add to that story.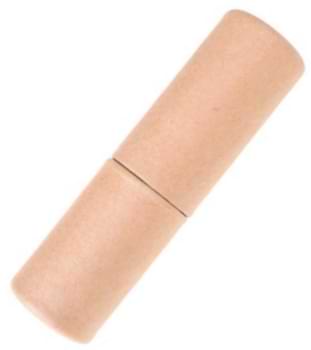 Kraft Paper
Compressed Kraft Paper USB drives are one option when it comes to an eco-friendly choice. They come in natural colour and will obviously biodegrade over time. It's a useful way to use paper instead of something that won't break down such as metal or plastic housings. There are not many versions of this on the market, so if you gave these out you would certainly distinguish yourself from other companies. Like any other USB, you can get the memory to whatever size you need. It's a simple pull of one side for the cap to come off so you can then plug and play from any computer.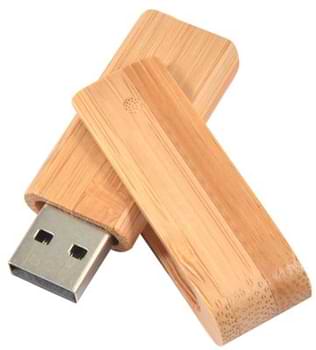 Bamboo
There are literally hundreds of products now made out of bamboo and USB drives are no different. Bamboo is a fast-growing plant and is often labelled 'the world's most renewable material'. As it requires literally no herbicides or fertilisers to grow and very little water, it is gentle for the earth. Bamboo is also very strong. In regards to tensile strength did you know the tensile strength of steel is 23,000 PSI, while the tensile strength of bamboo is 28,000 PSI. Isn't that crazy? Stronger than steel and yet eco-friendly.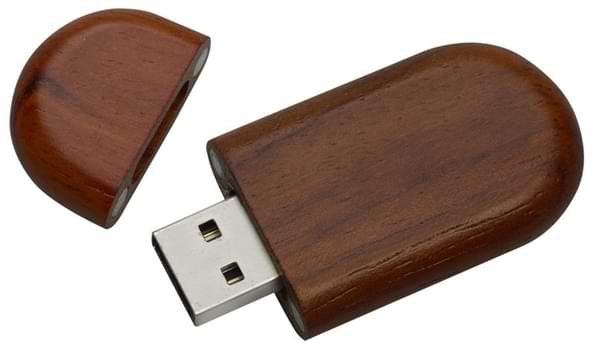 Wood
There are many options when it comes to wooden USB flash drives. You have redwood, maple and walnut to name a few. Besides being more eco friendly, they are wonderful to touch and look great with a subtle engrave branding. You can also pad print to different colours, but to keep it classy we recommend a subtle engraved Look. Eco-friendly and good looking. That's a great combination.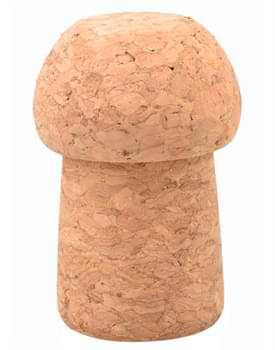 Cork
Not as popular as the other types, cork is still a great option when it comes to eco-friendly USB drives. The fact that no trees are harmed in the harvesting of cork, as well as having 100% biodegradable properties, means the environmental impact is minimal. In fact, cork trees live between 100 and 300 years. Cork is a natural, environmentally friendly material. It biodegrades completely and can be easily recycled without producing any toxic residues. It's a great product to come under the eco-friendly banner and although there are only a few styles available, it is still well worth considering.
There are also other types including Wheat fibre and PET recycled plastic to name a few. With so many options, it really does make sense to try these the next time you need to make a purchase of USB drives. If you are unsure what would work best, just touch base with us through email or phone and we'd be happy to help. We have over 20 years of experience when it comes to custom USB drives, so we know what we are talking about.
The Custom USB Drives Team